Commercial Products
Thermal Systems continually provides the most current information on our exclusive, quality products, and expertise to designers, architects, engineers, owners and contractors. We represent only the most durable, unique, and high quality products on the market.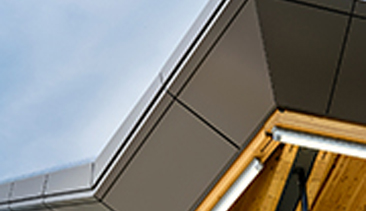 Aluminum Composite Panel
Aluminum Composite Panel is an exceptionally flat, high-tech architectural panel with a polyethylene core.
Moeding Terracotta Tile
Moeding is an extruded terracotta tile wall facade and louver system that allows designers to sculpt a building's exterior appearance.
Kalwall
Kalwall is a translucent, insulated wall and roof panel system providing exceptional daylighting solutions.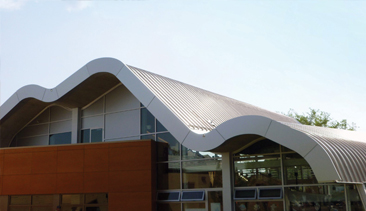 BEMO
Structural standing seam and metal roofing system, BEMO, has the unique ability to offer over 400 feet of continuous panels without a single seam showing as well as a multitude of custom shapes and materials.
Solatube (Daylighting System)
Solatube is a high performance tubular daylighting device that adds value by enabling designers to add natural daylight to interior spaces.
Architectural Metals
For our high quality metal cladding products we work closely with system partners to provide you with the best materials in the market.
Sunshades, Baguettes and Screens
Sunshades, baguettes and screens for your building envelope reduce solar heat gain and glare in interior spaces and will reduce a building's energy consumption.
Louvers
Louvers are a frame with horizontal and vertical slats, which are angled to admit light and air, but to keep out rain, direct sunshine, and noise.
Phenolic Wall Panel
Phenolic Panel is a decorative high pressure panel. Phenolic panels are manufactured using a unique process that creates a highly durable and non-fading finish that will not deform or warp.